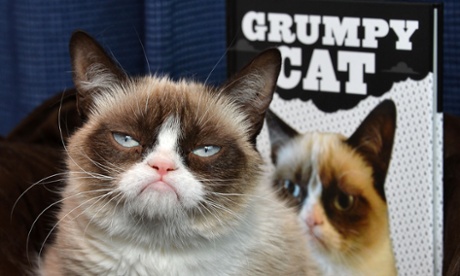 BY STUART DREDGE The economy of internet cat videos? Yes, it's a real thing. The Internet Cat Video Festival? Another real thing. A "meme manager" whose job is to build online brands for Keyboard Cat, Nyan Cat and Grumpy Cat? Oh yes, he's real too.
Veteran You've Been Framed viewers will attest to the fact that funny cat videos were a thing long before YouTube, but cats of all shapes, sizes and degrees of grumpiness have become one of the defining content categories on Google's video service.
A panel session at the SXSW conference this weekend dug into some of the business aspects around this phenomenon, helmed by Scott Stulen, curator of the Internet Cat Video Festival – a travelling jamboree of feline videos which sold 11,000 tickets at last year's Minnesota State Fair – 3,000 more than Depeche Mode.